Kossuth in Dundee
Kossuth delivered two lectures in Dundee, at St. David's Church, North Tay Street.

The church was turned into a dance hall in the 1950s, but was then unfortunately destroyed by fire.

The site is currently a car park.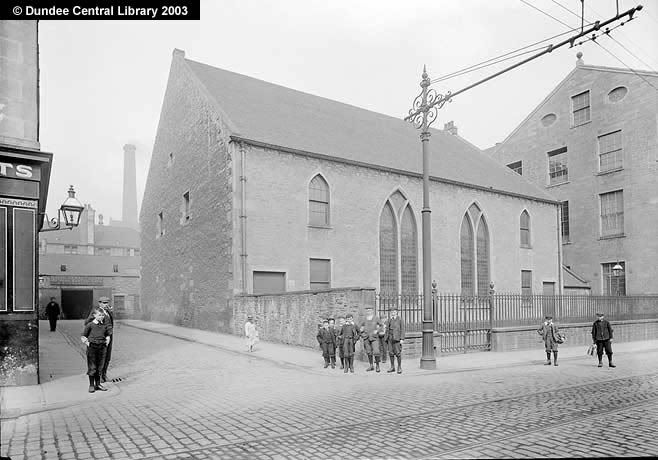 St. David's Church, North Tay Street, Dundee in the 19th Century.
During his time in the City, Kossuth stayed at the British Hotel, on the corner of Castle Street.

This later became the Royal British Hotel, and the building still exists.

The ground floor was converted to shops, and the upper floors were used by the University of Dundee for some time.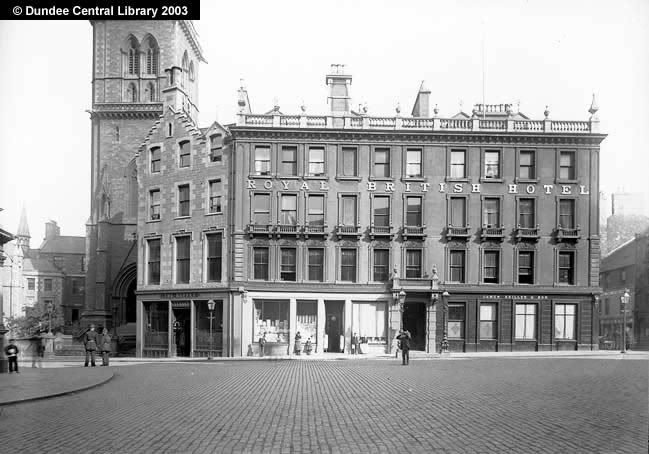 The Royal British Hotel, Dundee, where Kossuth stayed in 1856.


The "Dundee, Perth and Cupar Advertiser" reported on Kossuth's lecture in its May 2, 1856 issue as follows.

We've only reproduced part of the article here - if anyone wants to see the rest, we can scan and email it.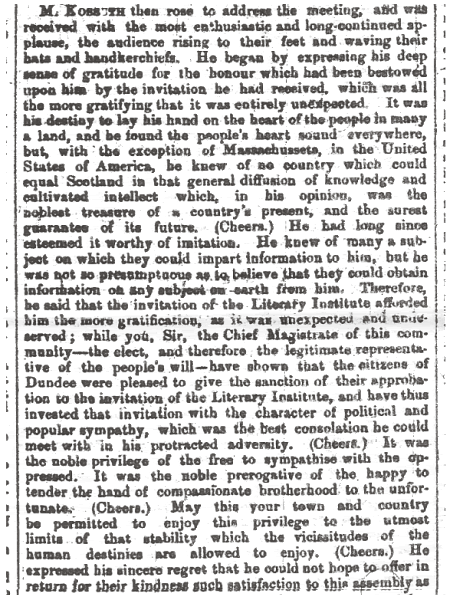 ... unfortunately, a few lines are missing here ...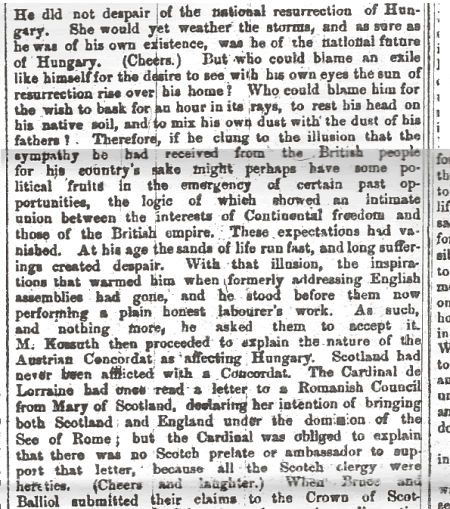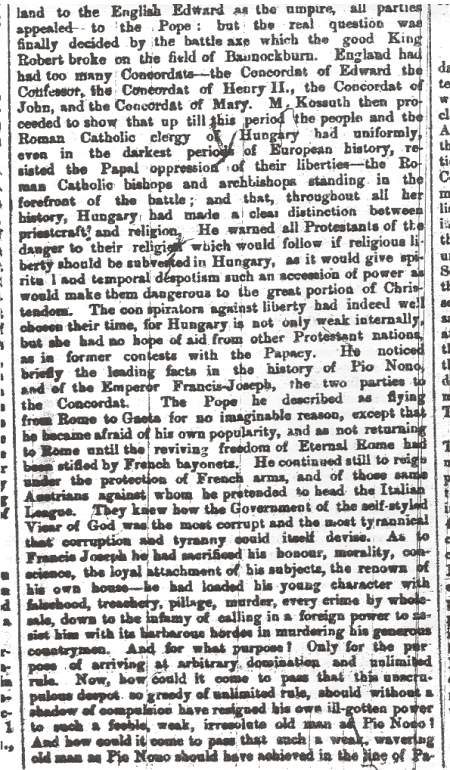 Mr George Gilfillan, mentioned at the start of the above article,
asked Kossuth to sign a piece of paper for him (an early autograph hunter!).

That paper is now in the possession of Major General Alastair MacLennan OBE,
who has kindly allowed us to reproduce it here.


It reads "In remembrance of my visit to Scottland ... Dundee May 2nd 1856"
Thanks to Dundee Local Studies Library for help in sourcing the newspaper article above.